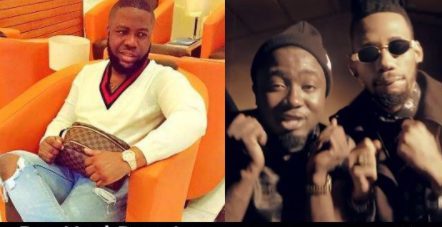 We are definitely yet to hear the end of the drama between
HushPuppi
and
Phyno
, as the former has clapped back at the rapper.
Phyno, had some minutes ago slammed the self-acclaimed billionaire of being too loud and boastful about material things, adding he has bought houses and done so many great things and not made any noise about it.
In one of Phyno's subs, he wrote:
You live and die for Gucci, I live and die for my people
Well HushPuppi, isn't about to let Phyno have the last as he has responded to the rapper's subs.
He wrote:
Phyno don't know I still have messages of nigga sending when he visited Malaysia to come buy him Gucci
This feud is getting hotter by the day…thoughts anyone?